back
Windsor
Windsor Castle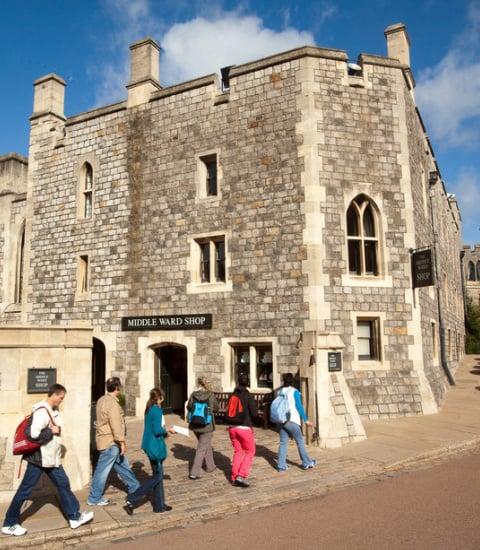 Opening Hours
Monday
Tuesday
Wednesday
Thursday
Friday
Saturday
Sunday
10.00 to 16:15
Closed
Closed
10.00 to 16:15
10.00 to 16:15
10.00 to 16:15
10.00 to 16:15
Address
Windsor Castle
Windsor
England
SL4 1NJ
About the shop
Visitors can explore the magnificent State Apartments, decorated with some of the finest works of art in the Royal Collection, and visit one of our four castle shops with plenty of luxury gifts available for purchase.
Situated along the tour of the State Apartments, you will find the wonderful China Museum. It is here that original china pieces from the Royal Collection can be viewed. There is also the opportunity to buy china ranges inspired by those found in the collection and made in potteries in England, using traditional methods.
Directions to shop
Please note, Windsor Castle Shops are only accessible to visitors who have been through the Castle. Once you have completed the tour, you can visit the Middle Ward shop, Lower Ward shop, Billiard Room and China Musuem.