back
London
The Garden Shop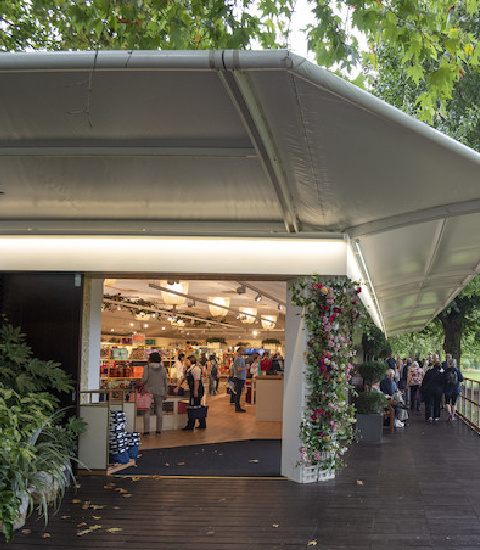 Opening Hours
Monday
Tuesday
Wednesday
Thursday
Friday
Saturday
Sunday
Closed
Closed
Closed
Closed
Closed
Closed
Closed
Address
Buckingham Palace
London
England
SW1A 1AA
About the shop
Open only during the summer months, the Garden Shop is beautifully situated in the gardens of Buckingham Palace.
Explore the magnificent State Rooms at Buckingham Palace this summer, then enjoy luxury cakes and tea at the café on the West Terrace and join us in the Garden Shop to discover our wonderful range of royal gifts.
Directions to shop
Please note that the Garden Shop can only be accessed if you have visited the State Rooms at Buckingham Palace. Once you have completed the tour, you can visit the Garden Shop.