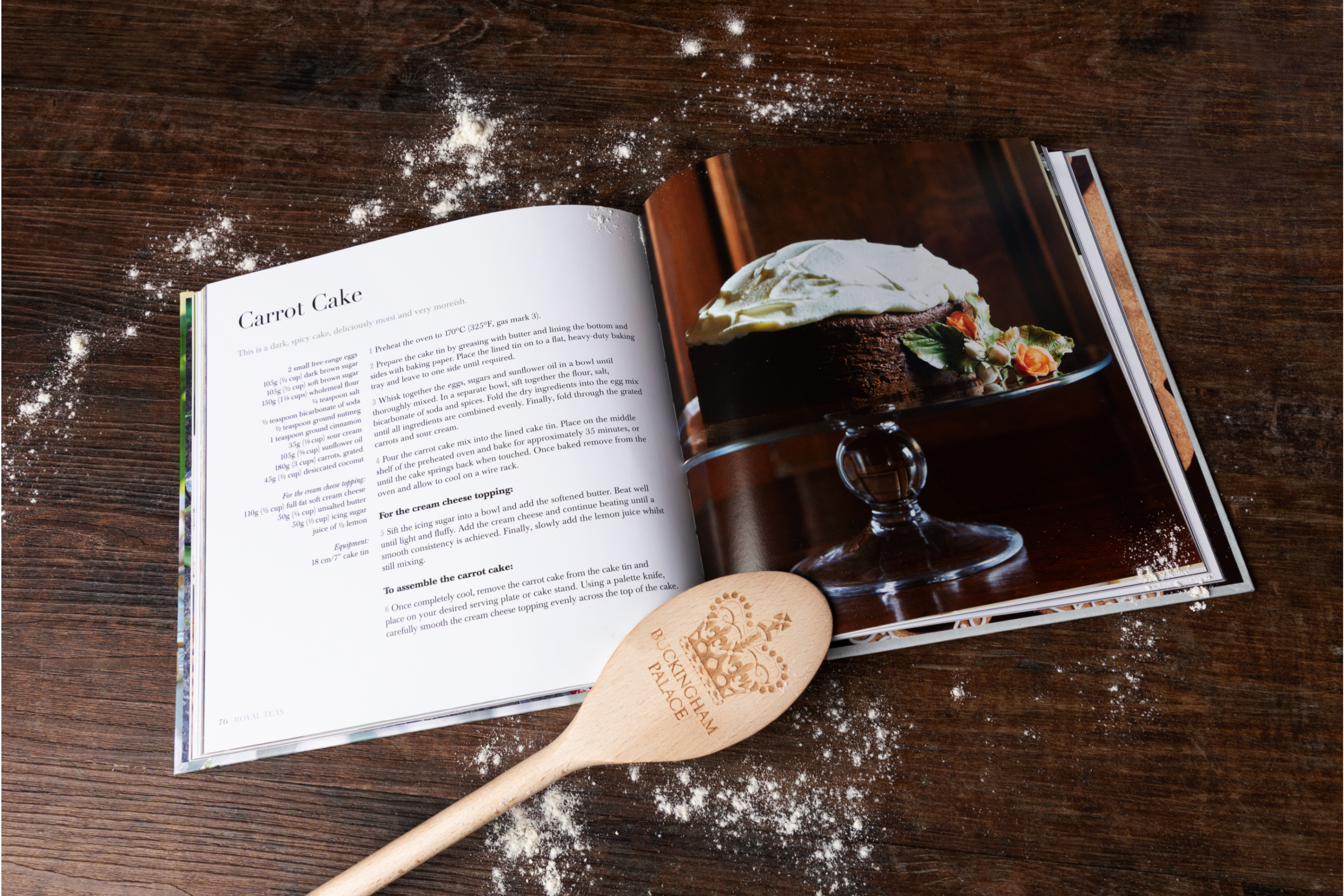 Ingredients
2 free-range eggs
105g (½ cup) dark brown sugar
105g (½ cup) soft brown sugar
150g (1⅛ cups) wholemeal flour
¼ teaspoon salt
½ teaspoon bicarbonate of soda
½ teaspoon ground nutmeg
1 teaspoon ground cinnamon
35g (⅛ cup) sour cream
105g (⅜ cup) sunflower oil
180g (3 cups) carrots, grated
45g (½ cup) desiccated coconut
For the cream cheese topping:
110g (½ cup) full-fat soft cream cheese
50g (¼ cup) unsalted butter
50g (⅓ cup) icing sugar
juice of ½ lemon
Equipment
Method
Preheat the oven to 170°C (325°F, gas mark 3).

Prepare the cake tin by greasing with butter and lining the bottom and sides with baking paper. Place the lined tin on to a flat, heavy-duty baking tray and leave to one side until required.

Whisk together the eggs, sugars, and sunflower oil in a bowl until thoroughly mixed. In a separate bowl, sift together the flour,

salt

bicarbonate of soda and spices. Fold the dry ingredients into the egg mix until all ingredients are combined evenly. Finally, fold through the grated carrots and sour cream.

Pour the carrot cake mix into the lined cake tin. Place on the middle shelf of the preheated oven and bake for approximately 35 minutes, or until the cake springs back when touched. Once baked remove from the oven and allow to cool on a wire rack.
For the cream cheese topping:
Sift the icing sugar into a bowl and add the softened butter. Beat well until light and fluffy. Add the cream cheese and continue beating until a smooth consistency is achieved. Finally, slowly add the lemon juice whilst still mixing.
To assemble the carrot cake:
Once completely cool, remove the carrot cake from the cake tin and place on your desired serving plate or cake stand. Using a palette knife, carefully smooth the cream cheese topping evenly across the top of the cake.