Prestige Sevres Cobalt Square Dish
Prestige
A Prestige item, limited to one.
The Prestige Sevres Series is the latest addition to the Prestige Collection from Royal Collection Trust. Each piece in this series is based upon individual pieces within the Royal Collection, all of which were originally produced in soft paste porcelain by the Sevres Porcelain Manufactory near Versailles in France and acquired by George IV for the Collection.
Made by skilled craftsmen in Stoke-on-Trent, the heart of the English 'potteries' each Prestige Sevres dish has been painstakingly produced entirely by hand using techniques largely unchanged for 250 years so as to reproduce the originals as closely as possible using 21st century materials.
Many years ago hand painting was more widespread in the industry, but now only a handful of ceramic artists remain and one of the most respected and 'collected' artists in the industry today – Lee Price, has painted the Royal Collection Prestige Sevres Plate. Lee left full time education in 1988 and was recruited by Royal Doulton as a Figurine Painting Apprentice where he learnt the basic skills of ceramic, on glaze painting. From there, Lee began a 7 year apprenticeship with Minton as Prestige Artist training under the renowned artist Lynn Sumner who had in turn been trained by the head Minton Artist Lawrence Woodhouse. Highly trained as one of the best and few remaining ceramic artists in the UK, for over 20 years now Lee has worked on many commissions for wealthy clients around the world ranging from the Sultan of Brunei to Sir Elton John!
Produced by the skilled artists and craftsmen of the Staffordshire 'potteries', this unique piece is the only one in existence. It is a true work of art and modern day Museum Piece.
22 x 22 cm.
Bespoke gold gift box 29 x29 cm.
UK - From £4.95
Europe - From £15
US and Canada - From £20
Rest of World - From £30
For full shipping rates, please click here.
Please note that orders shipped outside of the UK may incur customs charges. For more information, please click here.
Royal Collection Trust Shop offers free returns on all UK deliveries. Items must be returned with the sales invoice within 28 days of the purchase date. Due to hygiene reasons, pierced earrings and face coverings cannot be returned unless they are faulty.
For full details on returns, please click here.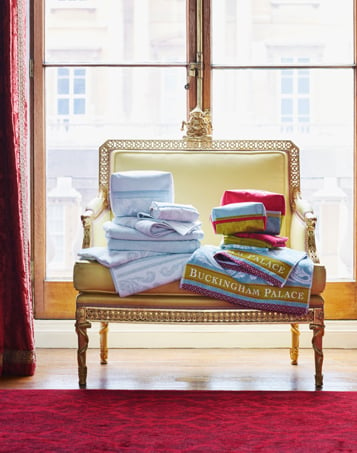 New Online Orders
Please be advised that due to unprecedented demand your order may take up to 28 days to process and deliver. If you are happy to proceed please continue with your purchase.