Luxury Christmas Food and Drink
Add a touch of royal luxury to every element of your Christmas celebrations with these decadent food and drink pairings.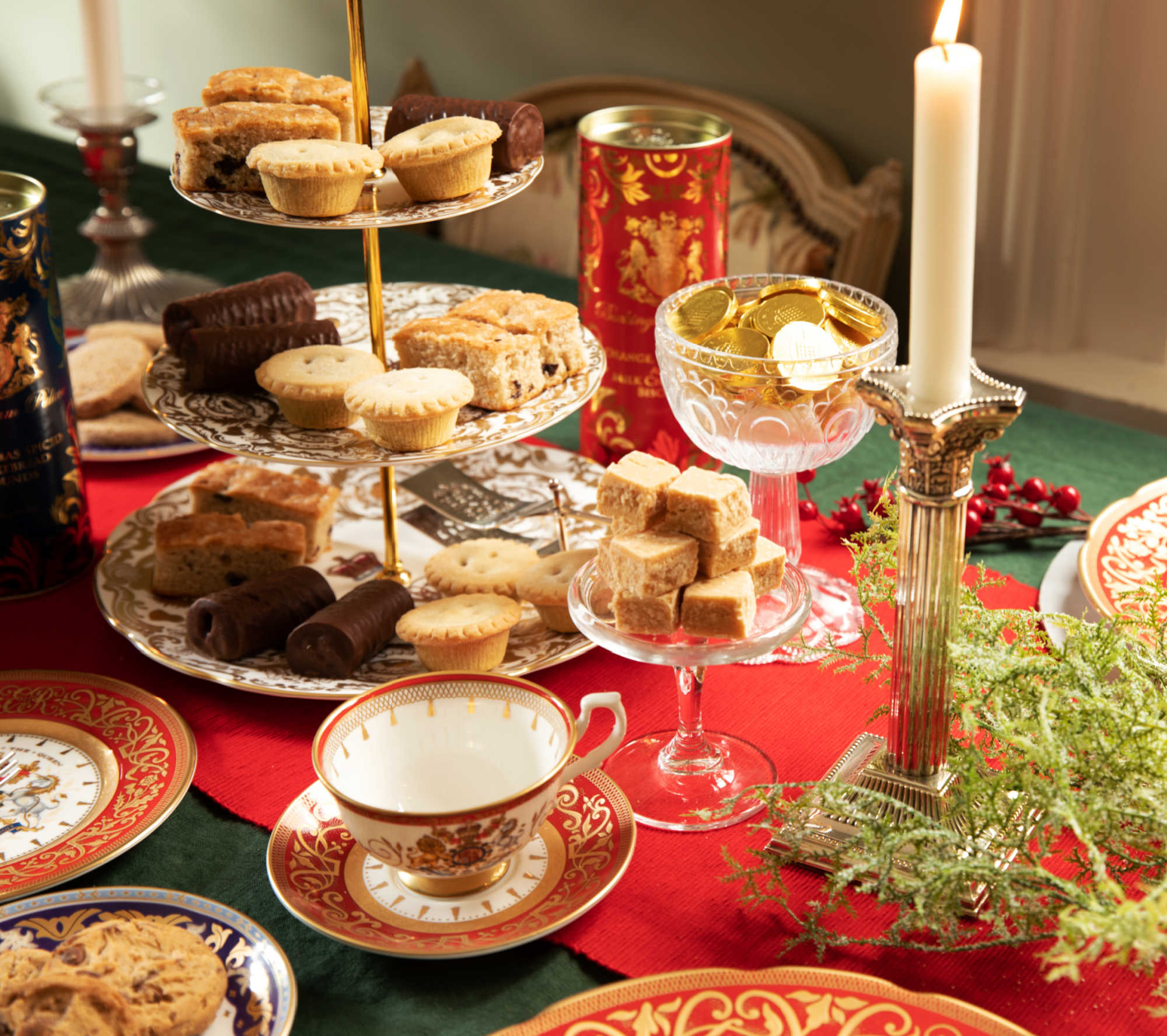 For the Christmas party
Set a truly special Christmas party table, resplendent with Christmas Pudding Caramel Chocolates, classic milk chocolate coins and Buckingham Palace Salted Caramel Fudge. Our vintage champagne will ensure that you see in the festive season with a little sparkle.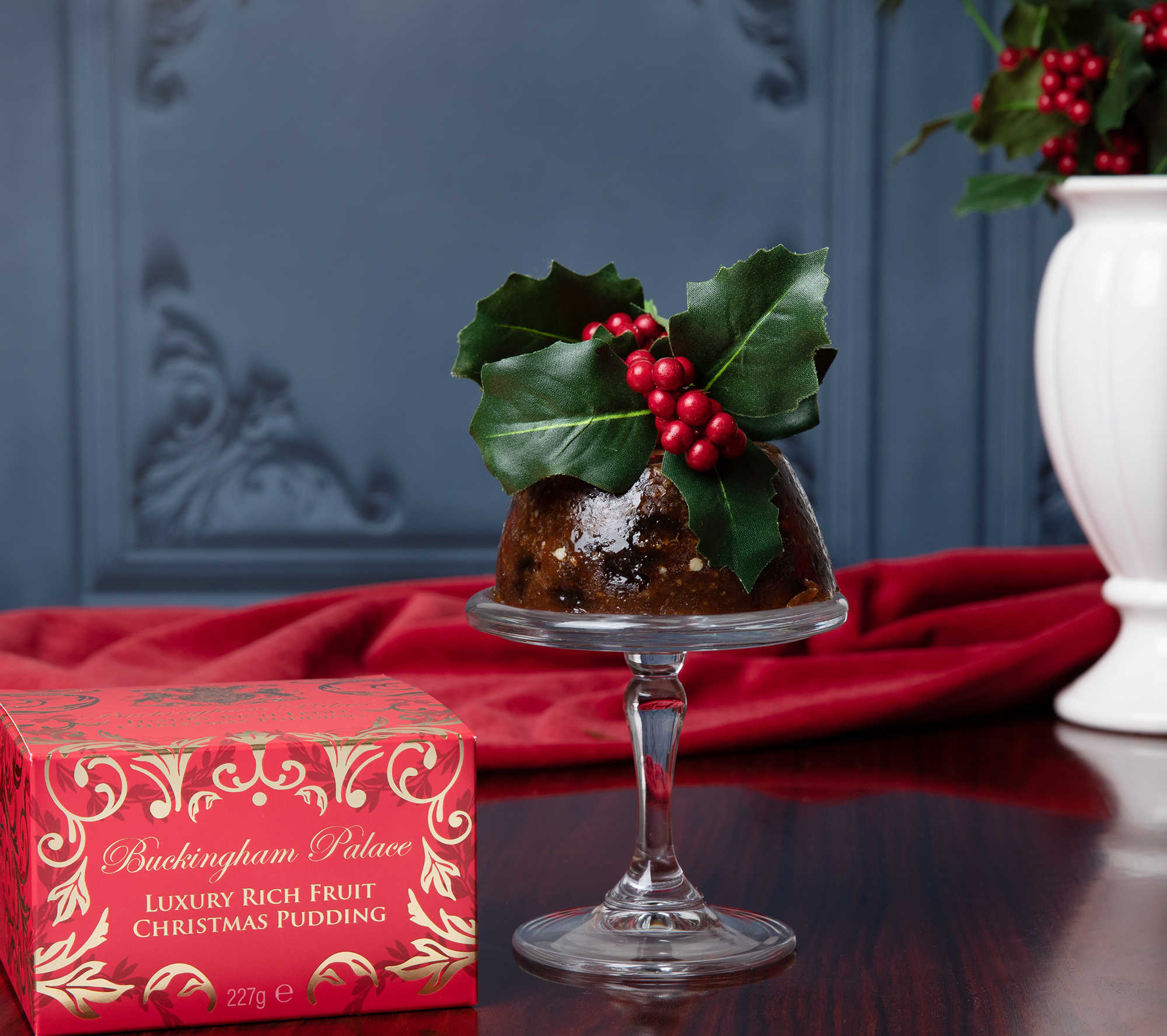 For Christmas Day
A festive favourite, our luxury Christmas Pudding is crammed with delicious cherries, juicy sultanas, almonds and walnuts, and presented in an opulent red and gold gift box. Pair with a glass of Buckingham Palace Sloe Gin to bring out the rich fruit flavours.
---
Festive Food Hall Favourites